Hanfparade 2016: Legalization is in the air
"Hanf" is German for "hemp"

The Hanfparade is the traditional and german-wide pro-Cannabis march in Germany. Every year in August we gather for the legalisation of Cannabis as resource, medicine and recreational drug.
There were 10.000 to 13.000 participants from all over Germany and the world to the Hanfparade in last year.
The motto in 2016 was "Legalization is in the air!" (Legalisierung liegt in der Luft!) We met at 13th of August 2016, 1pm @ Central Train Station
"Washington DC smells of pot and no one cares" is the title of news from the US. This should be Germany too! Hemp - Cannabis - Marijuana - Hanf (German for Hemp) was always in the society. The principle of prohibition is the experiment which began more than 55 years ago. The normal state is usage of Cannabis in all its forms. Cannabis is a natural and renewable source for feed and food, housing, medicine and energy. All this the society needs - and Cannabis can deliver!
Hanfparade is a march and a movement to push ideas on how the legalisation of Cannabis can be done. We fight for the human right to use Cannabis as resouce, medicine and recreational drug.
Route of the march
1 pm Main Train Station - Washington plaza
We want to show how usefull hemp can be and how colorfull the participants of the Hanfparade are: coming from all classes and parts of society! Come and show yourself!
3 pm - Ministry of Health
We want to remember at this point that still ill people can only get Cannabis in special cases. We want free medical cannabis for everyone who needs it!
5 pm - Alexanderplatz (next to Mayors House)
At the big end rally we offer informations on Cannabis and its uses, live music and speakers at the Stage, the area of industrial hemp, the Forum for medical cannabis as well as many other, colorfull offers.
10 pm - End
After the parade there will be topic parties all over in Berlin clubs.
The demo then follows a route to the Alexanderplatz. At the street Spandauer Str we will make our political message heard upto 10:00 pm in the evening.
Programme of the Leafly Stage on Hanfparade 2016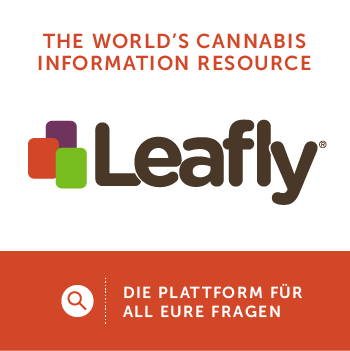 The Leafly-Stage is the center of the big final rally of the Hanfparade. Here we present between 5 and 10 pm high politicans and interesting points of view from the cannabis scene about harm reduction in cannabis policy, reports from the hemp industry and so on. In between we have live music with the most interesting acts!
status 21.07.2016, * inquired
After the final rally at Alexanderplatz there will be many after parties in Berlin...
Sponsors of the Hanfparade 2016
Hanfparade is only possible with financial support of companies and individuals of the hemp movement. Special thanks to our sponsors who pay most of the demonstration!
The team of Hanfparade thanks:
---