Route of the march - Which Way to Go
At the 12th of August 2017 at 10:00am we are starting at the Washington Plaza, which is south of the Main Train Station (Hauptbahnhof) of Berlin.
At 2pm the march through the city will start. We move along to the Reichstag building by Wilhelm-, Dorotheen- and Ebertstrasse, thus north around the Brandenburger Tor,
Subsequently, those attending will be accompanied by approximately an dozen floats along the Spree river to the Ministry of Health at Friedrichsstr., where we will talk about the medical situation in Germany.
Then the rally will move on to the Friedrichstrasse, to Oranienburger Str., Hackescher Markt, to the Alexanderplatz.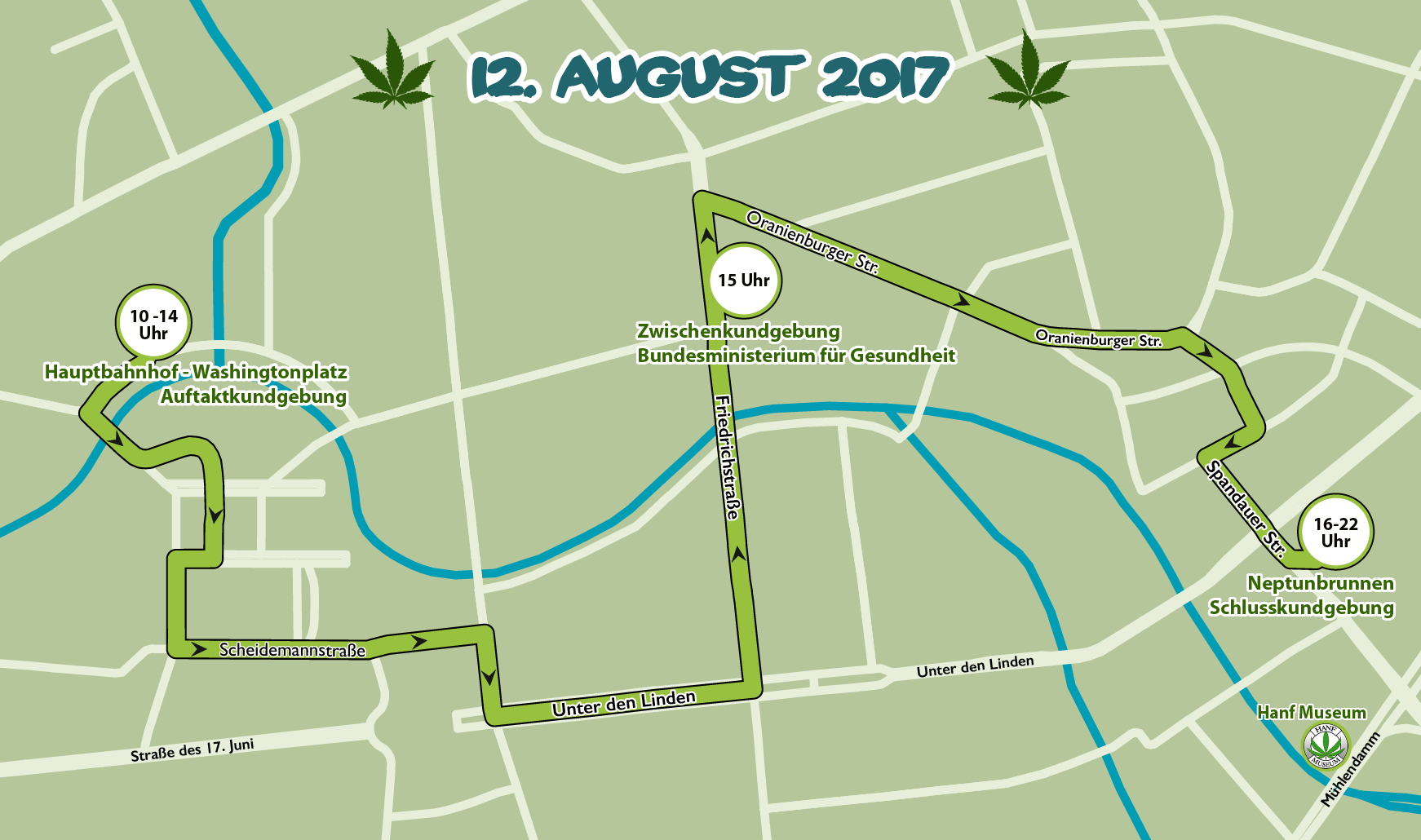 Finaly Rally
The final rally will take place on the Alexanderplatz, at the Spandauer Straße next to Karl Liebknecht Str. Hence we will be able to call many people's attention to the negative consequences of the Cannabis prohibition – with the Hanfparade we will convey this problem to the public, we call upon the sensibility of the people and encourage them to question Cannabis prohibition.
There will be a program with a big stage, speeches, various live bands, hemp information, the medical areal and much more.
---